Nostalgia Car Show
★ Customs ★ Hot Rods ★ Classic's ★ Muscle Cars ★ Vans ★ Choppers ★

On saturday 12th of may, there will be a new event called Nostalgia Car Show, arranged in Helsinki Ice Arena. First years thema and focus is on show content from, and the lifestyle of the 1970s, 1980s and the beginning of 1990s, in other words, the birth of Finnish Hot Rodding. It was an era, when American cars, Rock`N`Roll, Disco, and things like jeans and fast food was rolling in to and changed Finland. The Helsinki Ice Areena , built in 1966 offers authentic atmosphere for the Nostalgia Car Show. Registration to the show is open. If You have a piece of Scandinavian nostalgia history and want to exhibit it and be part of the show uniquely concentrating only in this, please contact the organizer.
SWEDISH
På lördagen den 12 maj kommer det att anordnas en ny historiskt intressant händelse som heter Nostalgia Car Show, arrangerad i Helsingfors ishall. Första årens tema och fokus är att visa fordon och livsstilen från 1970-talet, 1980-talet och början av 1990-talet, med andra ord födelsen av Finlands Hot Rodding. Det var en tid då amerikanska bilar, Rock`N' Roll, Disco och saker som jeans och snabbmat rullade in och förändrade Finland för gott. Helsingfors Ishall, byggd 1966, erbjuder en autentisk atmosfär för Nostalgia Car Show. Här anordnades de stora showerna under 1980 talet, och en del av fordonen kommer nu tillbaka som de en gång i tiden, stod uppställda. Registrering till showen är öppen. Om du har en skandinavisk nostalgihistoria och vill ställa ut den och vara en del av showen, kontakta arrangören.
Nostalgi Car Show är en 1 dags show, en samling kring fordon och livsstilen som representerar de vilda galna tiderna på 70-talet, 80-talet och början av 90-talet. Det kommer att finnas starka överlevare, färska restaurationer och patinerade fynd, ifrån en gången tid när allt verkade möjligt och stilen i bilbygge var djärv och vild. Det kommer att bli en unik sammankomst och bilutställning som också har en hobbypark för den nya generationens hobbybilar utanför arenan. Dagen avslutas med en cool cruising parad från arenan till Helsingfors city, som blandar showbilarna och andra nyare hobbybilar i en skön mix som kommer kittla alla sinnen och vara något att minnas, länge framöver.
Cars, bikes and lifestyle of the 70s, 80s and 90s
Survivors from the past or built in the old fashion way
Helsinki Ice Areena, 12th of May 2018
A new Car Show in town

Nostalgia Car Show is a 1 day show, a gathering around vehicles and lifestyle representing the wild crazy times of the 70s , 80s and beginning of the 90s. There will be strong survivors, fresh restaurations, barn finds and just finished builds with the twist of that old era and trends in car building, when everything seemed possible and the style was bold and wild. It will be a unique gathering and Car Show that also has a hobby park for new generation hobby cars outside the arena. The day will end with a cool cruising parade from the arena to the city of Helsinki mixing the show cars and other newer hobby cars in a mind blowing mix.
Adults
Entrance once, during the show
Youth ticket
7 - 15 years, entrance together with an adult
Kids under the age of 7
Free entrance together with adult that has purchased a ticket
For the Exhibitors
Make Your registration to the show already today. Applications will be handled as soon as possible, rules for participations are that there has to be a link to the 1970s, 1980s or beginning of 1990s.

Stand area, starting from;
6 m2, (3 x 2 m), including 2 exhibitor passes : 190 €
12 m2, (4 x 3 m), including 2 exhibitor passes : 280 €
15 m2, (5 x 3 m), including 2 exhibitor passes : 370 €
20 m2, (5 x 4 m), including 3 exhibitor passes : 460 €
24 m2, (6 x 4 m), including 4 exhibitor passes : 550 €
If You are interested in a bigger stand, please contact the organizer.
With exhibitor passes free entrance to the show. Exhibitors can in advance buy invitation cards for their customers, 15,50 euro a piece. Only used cards will be invoiced. Minimi amount, 5 cards. Invitation cards can be bought to a discounted price until end of April. Normal prices at the gate.
There will be + 24 % Vat added to the prices. No registration fee. Invoice will be sent by mail to the adress given in registration.
How to get to the show
Easy to come
---
How to get from Vantaa Airport to Helsinki?
Helsinki Airport is the biggest airport in Finland. It's situated in the suburbs called Vantaa, 19 kilometers from the city centre. You can get to Helsinki from the airport by three transport options: by train, bus, or taxi (transfer). The train that connects the main train station of Helsinki with the airport spends 27 to 32 minutes to get to the destination, and its ticket price is EUR 5. You can also get to city centre by bus, and thus you'll cover this distance in 35-40 minutes for EUR 3. And, finally, the fastest but the most expensive option is to take a taxi or book a transfer. The price for taxis depends on several factors: the time of day, number of people and the distance, so the trip cost may vary from EUR 30 to EUR 50. The duration of the trip is about 30 minutes.

---
Where to eat
What You want to eat in Helsinki?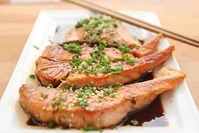 The restaurant and cafe culture in Helsinki has absolutely flourished in the last few years and the central suburbs are developing a gastronomical scene to rival the trendiest of international cities.
Helsinki is gaining its fair share of Michelin star restaurants but it's the wonderful, community-minded and ethically oriented cafes, lunch places and internationally themed (and run) restaurants that are popping up like mushrooms in the rain.